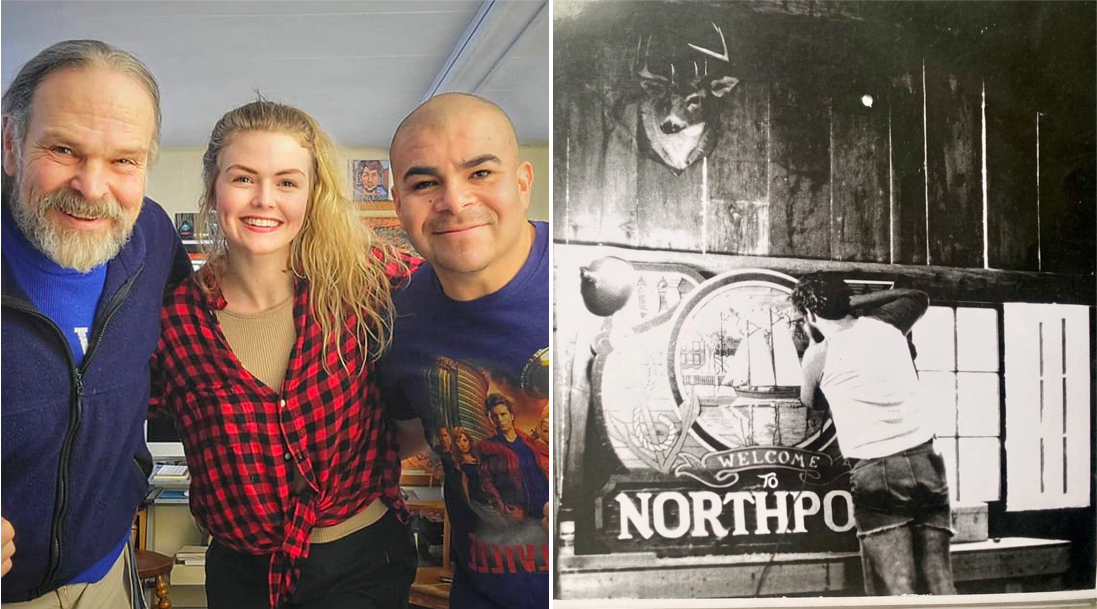 Filmmakers Embark On Documentary Of Northport Artist Tom Woodruff
By Emily Tyra | April 25, 2022
An artist with deep roots in Leelanau County will experience a surreal flip of artistic focus in the coming months, as he becomes the subject of a cinematic documentary about his life.
A teaser trailer for the film "Follow the Art: The Creative Journey of Tom Woodruff" goes live today, as filmmakers Christopher Jones and Lydia Keen Woodruff begin to trace Northport artist Tom Woodruff's journey from a wandering street artist, to merchant seaman, to stained glass artist, muralist, children's book illustrator, and now art educator.
Jones, a filmmaker and actor originally from El Paso, will direct and edit the film. It's co-directed and produced by Woodruff's daughter Lydia, a 2015 graduate of Northport High School.
Lydia Woodruff and Jones met on a film set in Texas, and have since combined forces to start new film projects under New Hero Pictures here in Michigan. Their short film "Protect and Serve" had its world premiere at The Bay in Suttons Bay earlier this year.
The two currently reside in Omena but will be hitting the road June 1 to start interviews and filming for "Follow the Art."
The path they'll take starts with Tom Woodruff's early years as a merchant seaman on shrimp boats in Georgia, then off to Key West, Florida, where he worked for Western Union fixing cables mid-ocean.
Next: western Michigan, where he joined one of the founding classes of (what was then called) Grand Valley College, learning printmaking and engraving from Japanese masters. "It's such a journey," says Lydia Woodruff. "In 1975 he started a stained glass company in Suttons Bay, doing incredible work for churches and businesses." People might recognize his installations at the Steelcase Library at Grand Valley State University, and above the Union Street Station entrance in Traverse City. "People pass his art every single day without even knowing it."
Jones shares that "Follow the Art" is about the stories behind the art. In addition to hearing from people from the artist's past, "Tom will be doing interviews, and we are also in the process of casting a 'Tom Woodruff' look-alike to play his younger version in some recreated scenes."
He adds, "Lydia always talked about how special her dad is, and how much she documented over the years...already knowing she wanted to do this someday. The first day I met him and talked to him I knew that he has something that draws people to him. But he is humble beyond words. He is still settling with the fact that this film is about him, knowing that it will also shine a light on people who opened doors along the path."
"I feel like I have been in pre-production for this project my whole life," Lydia Woodruff says, noting that with some health issues her dad is facing, "the time is now, and we are all in."
Tom Woodruff shares that he's agreed to the film because he is inspired by "Lydia and Chris's abilities and passion," and "this gives me a chance to give thanks to the people who have influenced me."
Perhaps the most profound influence on his life: the people and places of Leelanau County, including artist friends, past and present.
Woodruff first came to Leelanau in 1973 when friends Marty and Pam Wilcox "invited a bunch of us to spend the summer on their farm. It was 'the endless summer,'" he laughs. "We were all artists in our own ways: cooking, making art, enjoying the fun environment, all getting to know the county. I ended up working harvest crew on cherry orchards and stayed on into fall herding cattle."
He resides in Northport today, and he keeps a studio on Waukazoo Street in the same building with painter David Grath and Dog Ears Books bookseller Pamela Grath. He says reopening his studio this spring will be bittersweet, after the unexpected loss of close friend and fellow artist David Grath over the winter.
He shares, too, that this summer he'll be refurbishing the classic wooden "Welcome to Northport" signs he was originally commissioned to carve and paint 40 years ago. They are by now iconic landmarks at the entrance to town on two sides of M-22.
"They were a special commission by early investors in Northport, David and Paula Warm. I was living in a granary in Northport with a friend who was building wooden saunas. I was doing stained glass and woodworking." He says rehabbing the signs will be "a trip to my roots."
Last week, Tom Woodruff wrapped an interactive art program creating murals with students at Goodwillie Environmental School in Grand Rapids. The man who started his career climbing masts of merchant ships is now coaching 6th graders to paint on scaffolding.
He says reliving his past in the coming months will be its own adventure: "We are greatly influenced by what fills our heads and hearts, whatever it is — good or bad — and I am blessed I had a lot of good."
Lydia Woodruff and Jones have started a Gofundme with proceeds supporting production of the documentary. "We are committed regardless of the fundraising outcome," she shares, noting that the filmmakers are also embarking on a treasure hunt, seeking stories, long-lost footage and photos, and past artwork of Tom Woodruff. If you'd like to get involved, email the filmmakers directly. The film's release is expected fall of 2023. Follow along for the ride on New Hero Picture's Facebook page or visit the website.
Comment
Leelanau Cheese Aims For Education And Awareness With Second Annual Cheese Fest
Northern Michigan already has a massive cherry festival and a popular, beloved asparagus festival. So why not ...
Read More >>
Nominations Now Open For 17th Annual Hagerty TCBN 40Under40
June is upon us, so it must be time to make your nominations for this year's Hagerty ...
Read More >>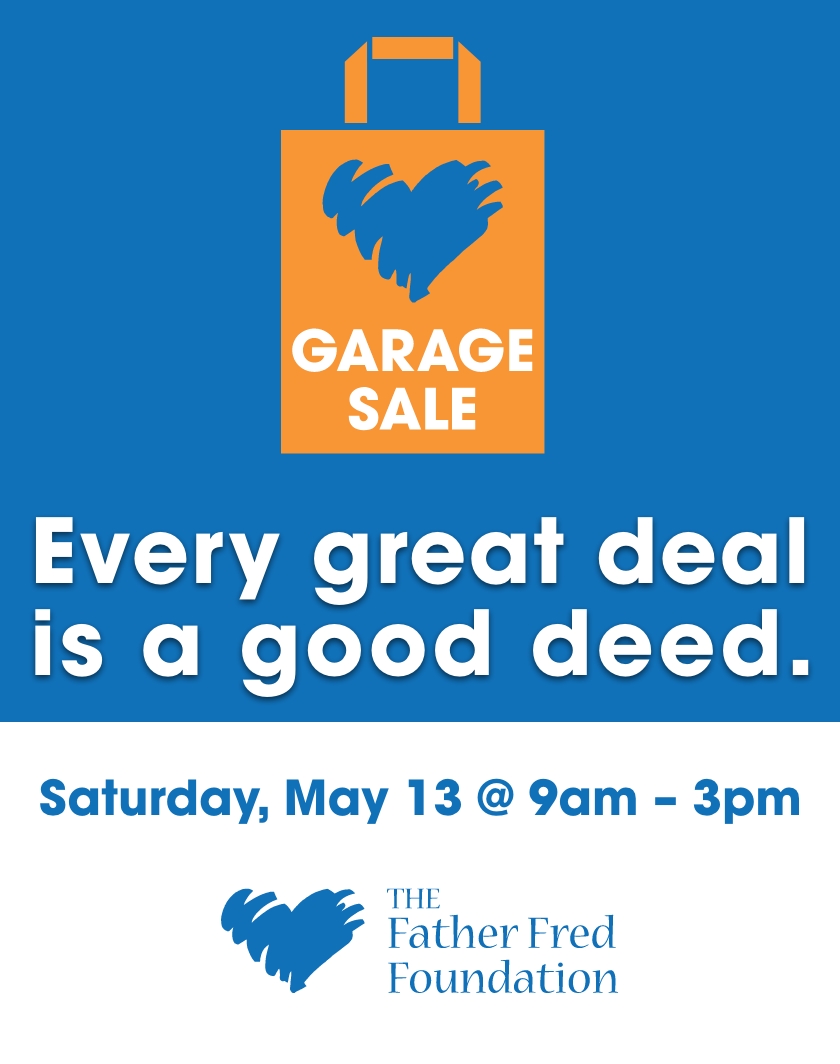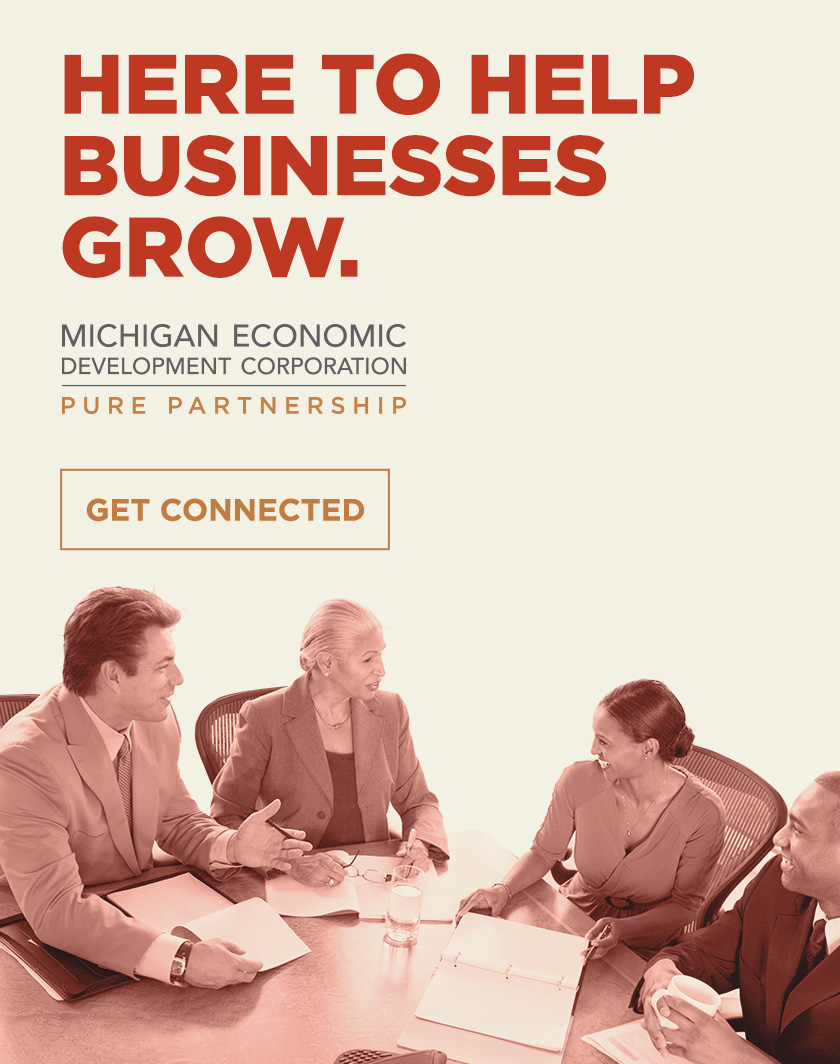 The Latest Leelanau County Blotter & 911 Call Report
The Leelanau Ticker is back with a look at the most alarming, offbeat, or otherwise newsworthy calls ...
Read More >>
Property Watch: Affordable, In The Heart Of The County
No, it's not tiny house living. But the word cozy does come to mind, as this home ...
Read More >>