Leelanau, Meet Your County Commissioner Candidates (Round 3!)
By Emily Tyra | June 15, 2022
We're back with the final installment of "Meet the Candidates." Nineteen candidates over seven districts are vying for a position on the Leelanau County Board of Commissioners, with the primary election August 2, and the general election set for November 8.
Read on as the Leelanau Ticker helps voters get to know the candidates in Districts 2, 4 and 6.
(Also check out the first round highlighting Districts 1, 3 and 5; and last week's round, introducing a slate of four new challengers hoping to clinch a spot running against the District 7 incumbent, Melinda Lautner.)
DISTRICT 2
Mark Walter, Traverse City
Party: Republican
Background: I am a sixth-generation county resident — with the original family homestead in Suttons Bay — and a past 2nd District Commissioner 2002-2008. I have been an active member on the Brownfield Authority, the Land Bank, Planning Commission, Building Board of Appeals, Solid Waste Board, Veterans Affairs, Community Corrections Board, and assorted other boards and committees. I am a retired Michigan Department of Corrections Lieutenant, and retired United States Army and Army National Guard, deployed for the global war on terror. I am currently a Sergeant at Interlochen Center for the Arts' Public Safety Department. I've been married for 30 years and have three adult children: a plumber, an electrician, and a nurse.
Why I'm running: The citizens need a representative with the above experience.
What my district needs most: Common sense fiscal decision-making.
Leelanau must figure out...How to keep up with growth and change and stay the lovely community it is. After I left office in 2008, I stayed on the Brownfield Board and the Land Bank for 10 years. It has taken years, but Brownfield and the Land Bank have designated properties to be [affordable/workforce] housing: in Maple City, Empire, Northport, a couple of houses in Suttons Bay, Marek Road is another, but none of this happens quickly. The Planning Commission has been excellent with bringing forward projects like this, but nothing on a large scale that solves the housing problem. And at what point is that actually a government function?
Property values are so high in Leelanau County, it's hard to get a property owner or developer to take a loss. There are not a lot of Brownfield sites to develop at a low cost, whereas some cities do have an old factory in the middle of town… like they have rebuilt Kalamazoo.
Jim O'Rourke, Traverse City
Party: Republican
Background: I've lived in Leelanau for 47 years. I am currently an Elmwood Township trustee and have been for 25 years. I've spent 32 years in law enforcement in Leelanau County, currently serving as Court Deputy Bailiff. I have been an EMT specialist, worked on an Undercover Narcotics Team, and as a Federal Officer with the U.S. Department of Homeland Security. I am a patriot, I am a marine, I am a public safety officer. I'm not your normal politician: I tell you just like it is.
Why I'm running: Studying the history of the Leelanau board, sometimes it's hostile up there. When I learned incumbent Debra Rushton was not going to run, I knew I had to make a choice between running for commissioner and being an Elmwood trustee — which I dearly love, and though I will still be representing some of them. I also knew I'd have to turn in the deputy uniform. I would give it up for that office because I think I can make a difference. I use [the acronym] FIT — fair, inclusive, and transparent — every one of the board's decisions should be fair and inclusive of everyone. And nothing is behind closed doors. You make your decision for the health, safety, and welfare of the county. I can teach a monkey to check "Republican" or "Democrat." It has no business in local government.
What my district needs most: In Bingham and Elmwood the major rant and problem to solve is growth and traffic. Every time a house is built that is another one to two vehicles traveling on either M-22 or 633.
Leelanau must figure out…How to keep the taxes down with the basic services we need for the health, welfare, and safety of the people. Right now, we have firemen making $16 per hour. They have to make a career decision whether or not to work over at Arby's for $20 per hour. We have firemen and EMTs who can't afford to live in Leelanau County, [which is an issue considering] the ambulance goes out 2 to 3 times a day and we are a senior community or headed that way.
DISTRICT 4
Ty Wessell, Northport
Party: Democrat, incumbent, board chairman
Background: I am a father, husband, grandfather and a retired educator. I am a member of Rotary, Lions, the Traverse City Economic Club and the Leelanau Prospectors. I serve on the boards for Community Mental Health, Benzie/Leelanau Health Department, and the Leelanau Township Community Foundation. In my years on the County Commission, I have worked successfully on initiatives regarding early childhood, Senior Services, young families, broadband, towers, attainable housing, collaboration with non-profits, environment and support for residents.
Why I'm running for reelection: It has been a privilege to be a Commissioner for the past 4 terms. I believe my colleagues would say that I have been instrumental in responsible budgeting, early childhood programming, community partnerships, water quality efforts, attainable housing, broadband expansion, constituent services, and support for young families and seniors. I want to continue to work on these important issues while maintaining a balanced budget. I believe my past performance as County Commissioner serves as evidence that I can provide the leadership necessary to preserve and protect all of what makes Leelanau County so very special and move us forward toward meeting the challenges of the future. I truly enjoy the work of the County Commission.
What my district needs most: We need broadband, improved cellular services, support for small businesses, and attainable housing. We also need programs and services that support young children, struggling families, senior citizens and responsible efforts to protect the environment and maintain our many natural resources. Finally, my district expects and needs collaboration between all units of government, non-profits, schools, business owners and residents; strong fiscal oversight; and maintenance of the relatively low tax rate.
Leelanau must figure out…How to address our housing needs, ensure protection of our environmental resources, attract and support young families, and collaborate with other local governments and public/private partnerships. Residents deserve civility and respect in public meetings and in the community. Partisan positioning reflects negatively upon the quality of decision-making and gets in the way of performing our statutory and fiduciary responsibilities. We must hold ourselves accountable for focusing on civil discourse, do our business in a collaborative and collegial manner and recognize that the process of making decisions is critically important.
Mike McMillan, Northport
Party: Republican
Background: My desire to be a Leelanau County resident started 39 years ago as the Director of Golf at Sugar Loaf, where I was fortunate to give a golf lesson to my wife. Following a 33-year cross-functional career with PepsiCo, raising four children and countless vacations "Up North," we became full-time residents in 2019. During those gap years I gained a diverse background of experiences living in six different states. My professional experiences include serving on the Board of Directors at FRED, where I chaired the Governance Committee. My community experiences include volunteering at West Cancer Clinic, mentoring Junior High students in Memphis City Schools, Board position for Concord Academy, starting the first public school lacrosse program in Tennessee, mentoring at Leland Elementary, serving on Leelanau Internet Futures Team and leading the first end to end fiber project in Leelanau County. I'm currently employed at Hop Lot.
Why I'm running: Learning first hand from my fiber project experience with a local Internet Service Provider (ISP), I believe we can only address our many needs through public-private partnerships. If our priorities are attainable housing, telemedicine access for our seniors or retaining our younger generation with non-college careers, it can't be accomplished by government alone. I have the experiences to bridge competing priorities.
What my district needs most: I have the advantage of being the "new guy", so I see end-to-end fiber for every household as the building block to maintain the momentum we are experiencing in Northport and Omena. Fast, expandable internet can attract new business opportunities, support existing businesses, address work from home or learn from home and with our maturing residents, telemedicine will become essential in building a caring community.
It might be an unpopular opinion, but… We need to hold our government accountable when it comes to spending our tax dollars, regardless if those dollars are local or from DC. My experience in governance would eliminate the current practice of no-bid contracts. Best practices would include zero based budgeting and rightsizing our government, including returning the board to the previous standard of five commissioners. The savings could be rolled back into the aligned priorities.
DISTRICT 6
Gwenne Allgaier, Maple City
Party: Democrat, incumbent
Background: I became a Leelanau County Commissioner for District 6 in 2021, and would like to continue to represent the people of Empire, Glen Arbor and Cleveland Townships. I moved to this area after college, had to leave to get a Master's Degree, and was blessed to be able to return with my husband for retirement in 2004. My past careers include management, sales and finally I was a counselor/therapist.
Why I'm running for reelection: It is important to me to continue to be a voice for the people in Empire, Glen Arbor and Cleveland Townships to work to extend broadband throughout our area, to extend work on water quality — including effective septic policies, to create affordable housing and to be a voice for using our tax dollars effectively to improve our lives here in Leelanau.
What my district needs most: Broadband! Clean water protections! Affordable housing!
Leelanau must figure out…How to build affordable housing so our children can raise their families here and the people who work here can afford to live here — their children can attend our schools and we will have thriving neighborhoods. Seniors need options for downsizing while staying in our community. We also have to meet the challenge of safe drinking water and clean lakes — we have few safeguards for our septic systems — we must meet this challenge. We have the lowest property tax in the State, and we must keep it that way while meeting the challenges of improving all of our lives.
Garrick Collins, Maple City
Party: Republican
Background: I am a hard-working family physician, husband, father, hobby farmer. Our family lived in Petoskey for five years prior to moving to Leelanau County in order for my homeschooled children to attend St. Mary's High School. I am originally from southern Arkansas and was born and raised on a cattle and row crop farm. I have been married for 23 years and have two amazing children.
Why I'm running: Leelanau county is my family's home. I have become frustrated with politics and politicians over the last decade and even more so over the last five years. I have sat back and enjoyed a life that has been truly blessed, but I have realized that in order to fix problems you must be engaged and involved. I feel the leadership in this county are more concerned with what is occurring in Lansing and Washington D.C. than what is occurring in their own backyard. I want to be the commissioner that does the job required and does not get involved in broader political issues that do not directly affect the county.
What my district needs most: There are many local issues that need to be addressed. However, LOCAL is the focus for me moving forward. There are many state and national organizations and political groups that address larger issues and focus their efforts of those concerns, and we need to let them handle those issues, while we here at the county level, focus on what we CAN do and accomplish locally in Leelanau County.
Editor's note: As of press time, Democrat Donald Gallagher of Traverse City also filed to run in District 2 but was not available for comment.
Comment
A 30-Foot-Wide Sinkhole Opens On Private Property Near Clay Cliffs In Leelanau County
High water, low water, and erosion are seemingly always on the minds of waterfront property owners in ...
Read More >>
After The 4th: Latest Leelanau Blotter and 911 Report
The Leelanau Ticker's post-July 4 weekend look at the most alarming, offbeat, or otherwise newsworthy calls ...
Read More >>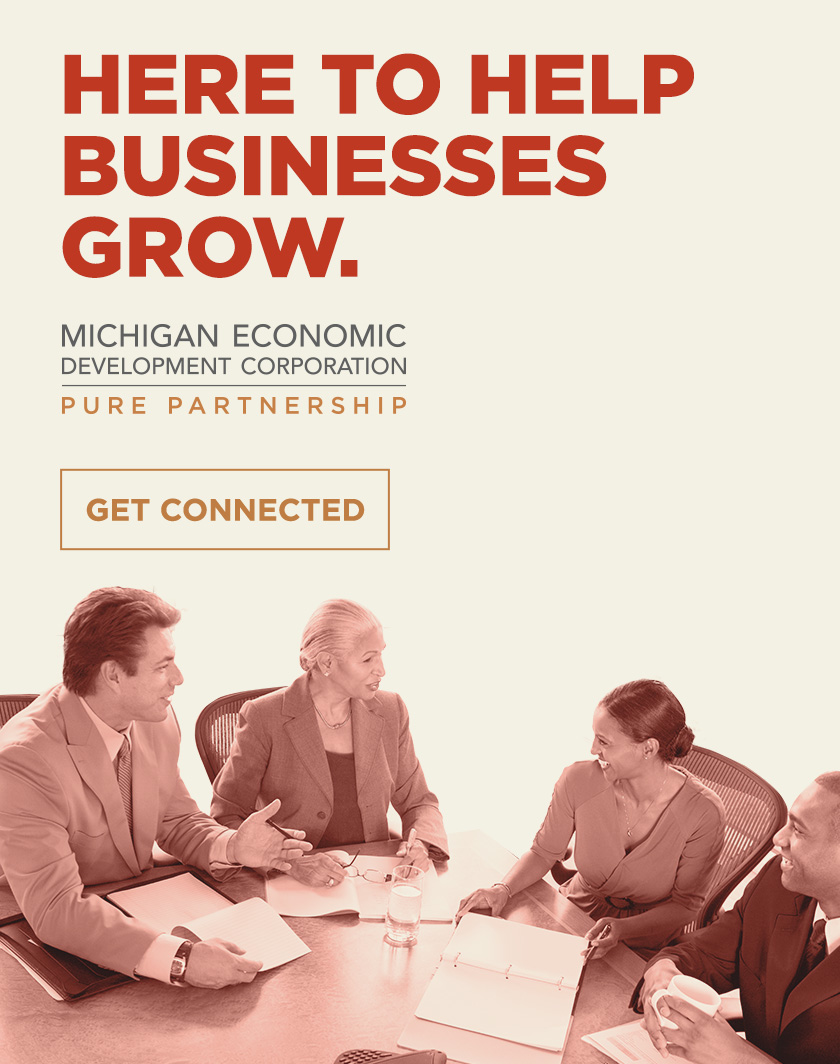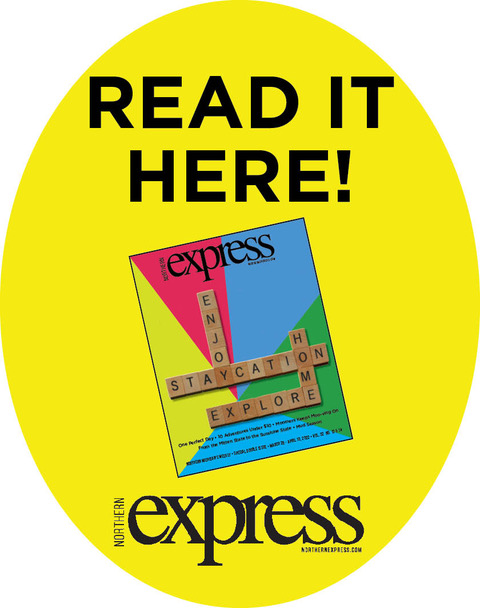 A Plan, A Van, A Boat (And Lots Of Hope): The Kitners' Year-Long Journey To Call Northern Michigan Home
Nathan Kitner and Lily Grant-Kitner beamed as they stepped through the door of their Lake Ann rental ...
Read More >>
The Latest Leelanau County Blotter & 911 Call Report
The Leelanau Ticker is back with a look at the most alarming, offbeat, or otherwise newsworthy calls to ...
Read More >>