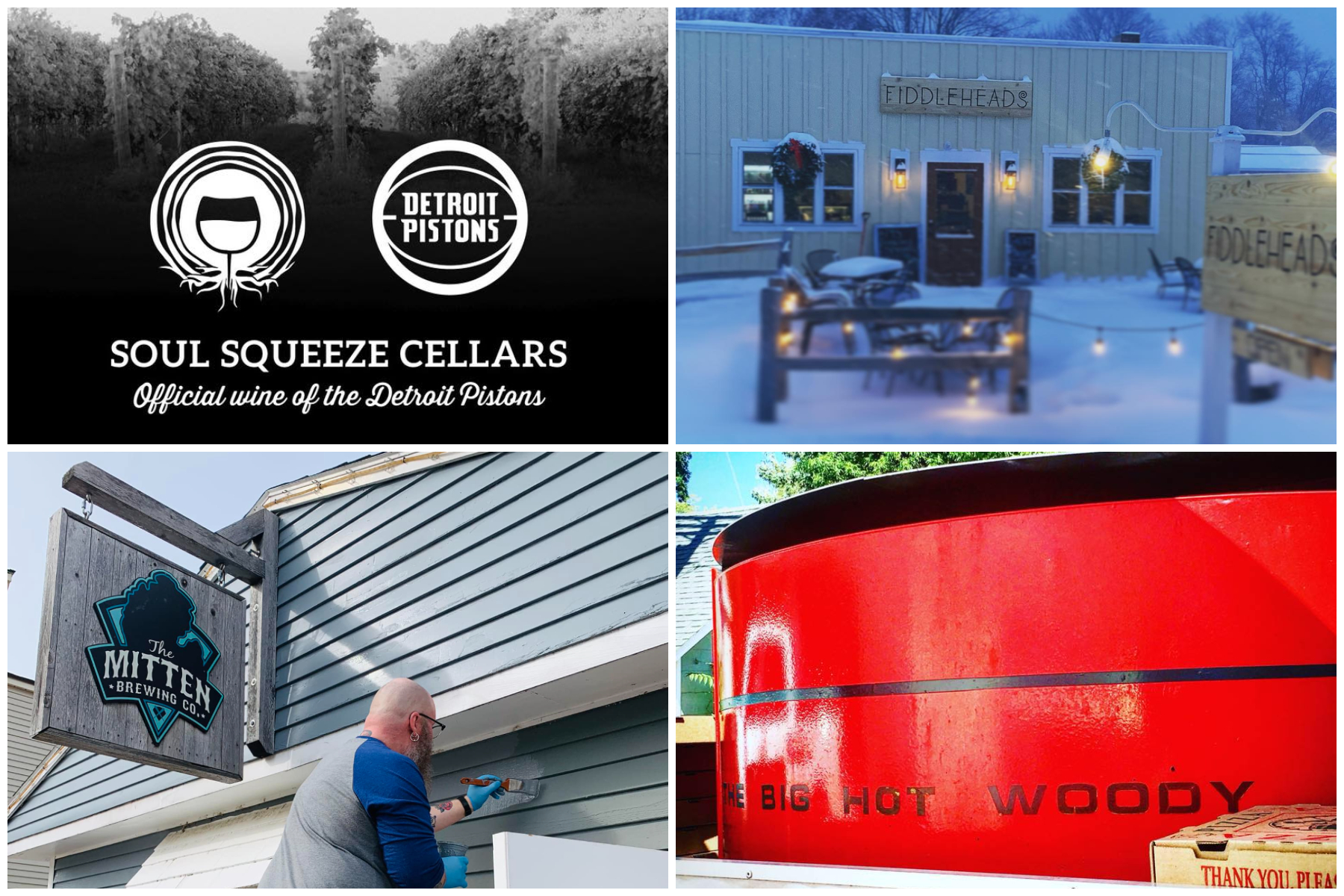 Soul Squeeze Cellars Partners With Detroit Pistons; More Leelanau County Restaurant News
By Craig Manning | March 17, 2023
A Leelanau County winery has inked a new partnership with the Detroit Pistons, the reimagined Mill Glen Arbor has found its general manager, and Northport's Mitten Brewery has announced plans for a big spring reopening celebration today (Friday). Learn more about these stories and others in the Leelanau Ticker's March 2023 roundup of county restaurant news.
Soul Squeeze Cellars nets basketball partnership
The Lake Leelanau-based Soul Squeeze Cellars announced it inked a deal to become an official wine partner of the Detroit Pistons. Under the deal, there will be a Soul Squeeze-branded bar inside in the Pistons Performance Center in downtown Detroit, Soul Squeeze wines will be available for purchase during Pistons games at Little Caesars Arena, and Soul Squeeze will develop an official co-branded wine in collaboration with the Pistons organization. Fans will also have the chance to join an exclusive Pistons-Soul Squeeze wine club.
How does a small-town winery land a partnership with an NBA organization? According to Soul Squeeze Owner Luke Pickelman, it had a lot to do with being in the right place at the right time.
"Last summer, we were participating in the Detroit Food & Wine Festival at Huntington Place in downtown Detroit," Pickelman tells the Leelanau Ticker. "Some members of the Pistons executive team just happened to be at that show, and we got to talking. They reached back out to us that following week and said, 'We loved your products and we loved learning about your brand and what you stand for.' They seemed really genuine in wanting to partner with us. They have this aggressive Michigan grassroots initiative, where they are really trying to source their food and alcohol from Michigan brands."
While Pickelman says the partnership will begin in earnest this fall when the 2023-24 season kicks off and the co-branded Pistons/Soul Squeeze wine is officially released, other parts of the collaboration are already taking form. The Soul Squeeze-branded bar inside the Pistons Performance Center – an event venue with hospitality space, practice courts, a Pistons broadcast studio, and more – is already up and running, and Pickelman says Soul Squeeze is also already working out the details of its Pistons wine club.
"We're basketball people and we're downstate people," he says of himself and his wife Faye, who co-owns Soul Squeeze. "We've been up here now for 13 years, but we're really excited at what's happening in downtown Detroit and are excited to participate in that. And then we both played basketball in high school, and we're big Pistons fans. So when they approached us, we were just like, 'Are you serious?! This is great!' We were already thinking about unique ways to get a bigger presence in the southeast side of the state – Detroit in particular – and this opportunity just happened upon us. We feel very fortunate."
Pickelman is also hopeful the partnership will have benefits that reach beyond Soul Squeeze.
"I view this partnership as a really good platform to showcase the region," Pickelman says. "A lot of our initiatives with the Pistons will be talking about the Leelanau Peninsula wine region, and that's just a really unique type of exposure. There are a lot of people that will be paying attention to us at these games and in downtown Detroit, so hopefully that will lead to more people investigating northern Michigan and realizing 'Hey, there are a ton of good wineries up there, and there's a lot to do.'"
The Mill Glen Arbor names general manager
The Mill Glen Arbor announced on its Instagram page earlier this month that it had hired Corey Smith to serve as general manager. "Corey is a Michigander who recently returned home after living in Hudson, New York where he ran Wm. Farmer and Sons," the post said. Wm. Farmer and Sons is a boutique hotel, restaurant, cocktail bar, and event venue that has previously been featured in The New York Times, Wine Enthusiast, Time Out New York, Travel + Leisure, and Jetsetter.
The Mill Glen Arbor is slated to open this spring, but has yet to announce a firm opening date for its new hospitality concept, which will include a café/restaurant space, a gallery and museum, and lodging.
The Mitten Brewing Company announces springtime reopening
Once slated to close for good at the end of 2022, The Mitten Brewing Company in Northport announced it will be "officially reopening" for its 2023 season today, Friday, March 17, to celebrate St. Patrick's Day. The brewery will be joined by The Big Hot Woody's food truck, which will serve pizza on the Mitten patio throughout the 2023 season.
The return of both businesses to that location was heavily in doubt last fall. In October, Mitten Brewery posted on its Facebook page that it would be permanently closing the doors of its business at 112 W. Nagonaba Street because of a breakdown in negotiations to find "an equitable renewal agreement with our landlord." In December, though, Mitten shared a change in plans, noting that "a small group of locals had been working hard behind the scenes to attempt to mediate a solution" to the brewery's dispute with its landlord. The brewery was subsequently "presented with a [one-year] lease extension," which it signed.
Shortly after Mitten shared its initial plans to close for good, The Big Hot Woody announced that it had purchased the former Shear Pleasure Barber & Beauty Shop at 109 South Waukazoo Street in Northport and would be opening a brick-and-mortar restaurant there in the spring of 2023. Despite the change in plans, that effort is still underway: "Don't worry, our brick-and-mortar project will continue to move forward and we can't wait to show you what we have in store," Big Hot Woody wrote on Facebook in January, when it announced that it would be bringing its food truck back to The Mitten this summer.
Other news…
>Eric Nittolo, owner and chef of Nittolo's in Lake Leelanau, shared on Facebook this week that The Social – his new Spanish tapas and wine lounge– will have its grand opening on Wednesday, March 17. As previously reported by the Leelanau Ticker, The Social will exist in the same building as other Nittolo's restaurant brands. Read all about the new restaurant concept here.
>Two popular Leelanau County restaurants – VI Grill in Suttons Bay and Fiddleheads in Lake Leelanau – have transitioned to a single-owner model after proprietor Josh Deters bought out his former business partner Richard Roberts last month. Deters says the split was "very amicable" and that he's planning to keep things as steady as possible for customers and employees alike. "We're not looking to reinvent anything," he assures.
>Also going through a changing of the guard is Suttons Bay's North Country Grill and Pub. Owner Karen Boone announced on Facebook this week that she had sold the business to a new owner, Matthew Branton. Boone called the sale "the happiest time of my life and the saddest," and expressed gratitude for years of support from her customers. "Hope to see everyone around at North Country as [the new owners] have really great ideas," Boone wrote.
Comment
Popular Christmas Tree Farm Feeling the Squeeze
One of the county's most popular and beloved Christmas tree farms may need to shut down for ...
Read More >>
Leland Township Planning Commission To Decide Fate Of Proposed Mixed-Use Development
The Leland Township Planning Commission could finally vote this week to approve or deny a controversial mixed-use ...
Read More >>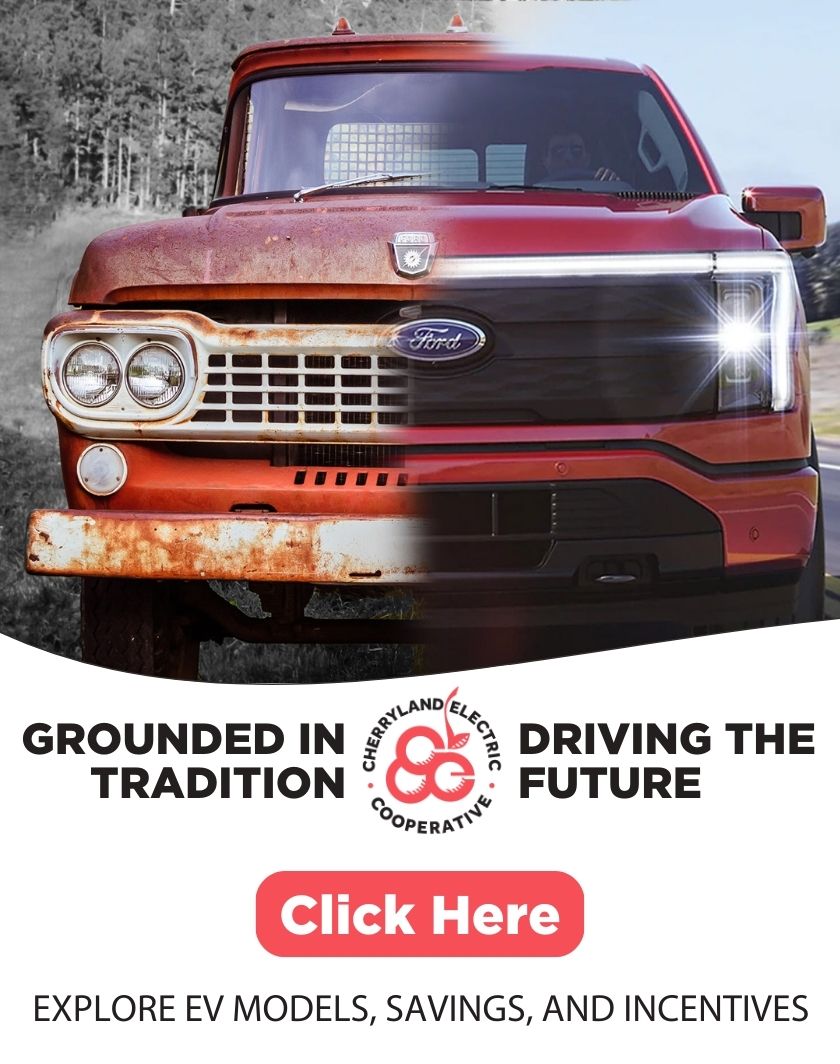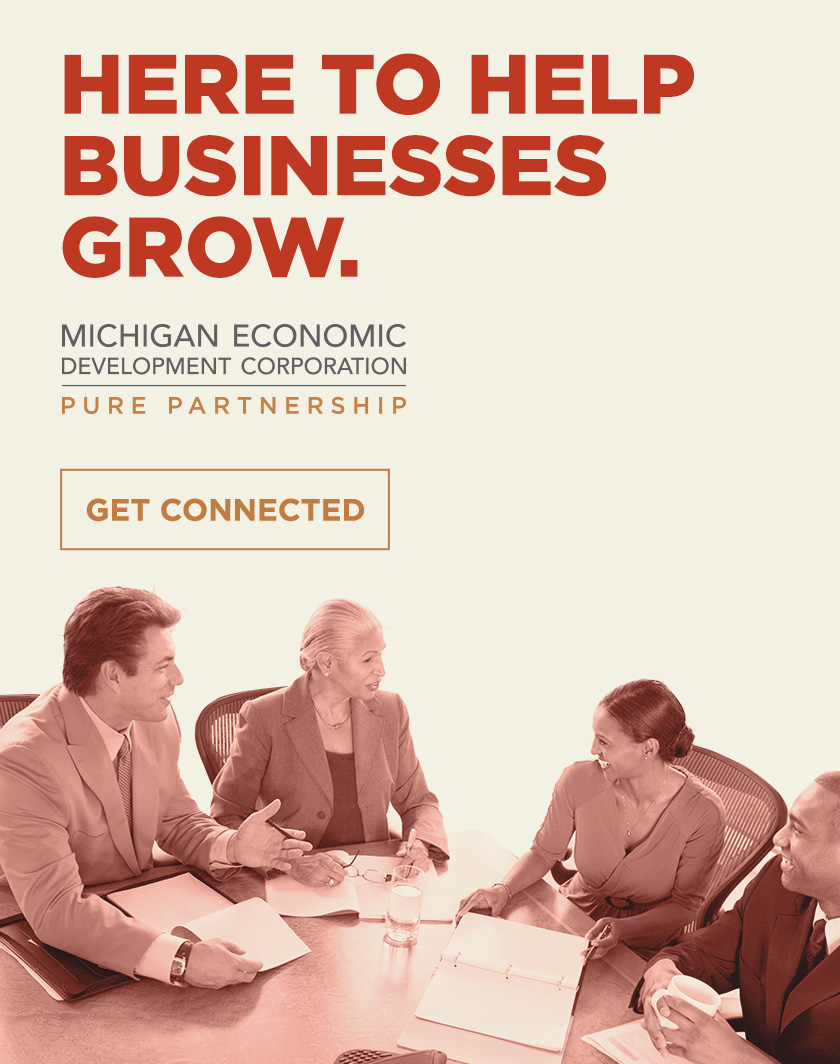 The Latest Leelanau County Blotter & 911 Call Report
The Leelanau Ticker is back with a look at the most alarming, offbeat, or otherwise newsworthy calls ...
Read More >>